School Uniform
School uniform is worn throughout the school. The core business of this school is teaching and learning. We feel that is important that pupils are able to focus on learning and develop positive attitudes to learning. A simple dress code or uniform allows children to forget about what they are wearing or indeed, what others are wearing. It takes the pressure out of choosing clothes for school. It allows children, at least while they are in primary school, to be children - all equal - all in school to learn. All items must be clearly labelled with your child's name.
Our uniform supplier for branded items is www.yourschooluniform.com/
Our school uniform policy was updated in 2021 to make it easier for parents, carers and children to know what to wear. We simplified the colour choices and maintained the children's love of polo shirts following a school wide consultation.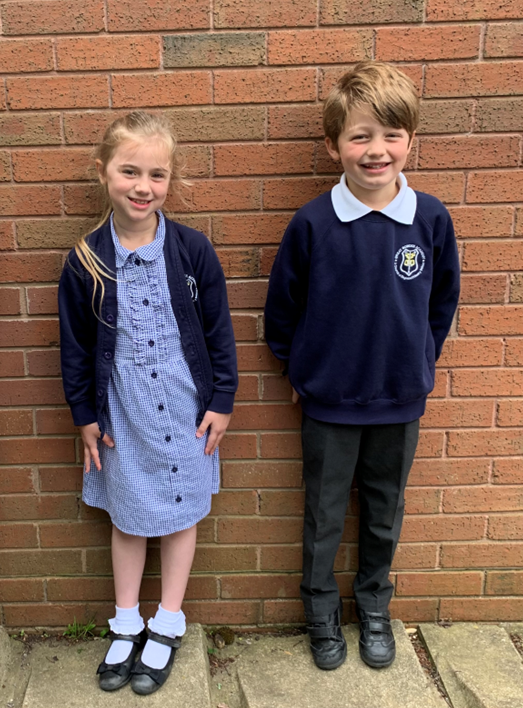 Summer school uniform
● Navy/white gingham dress with white ankle socks
● White polo shirt with school crest on
● Grey shorts or grey trousers
● Navy blue sweater/ cardigan with school crest on
● Black shoes (not trainers)
● Grey school socks
Winter school uniform
● White polo shirt with school crest on
● Grey skirt or pinafore dress, or grey trousers
● Navy blue sweater/ cardigan with school crest on
● Black flat-heeled shoes (not trainers or boots)
● Grey school socks or grey tights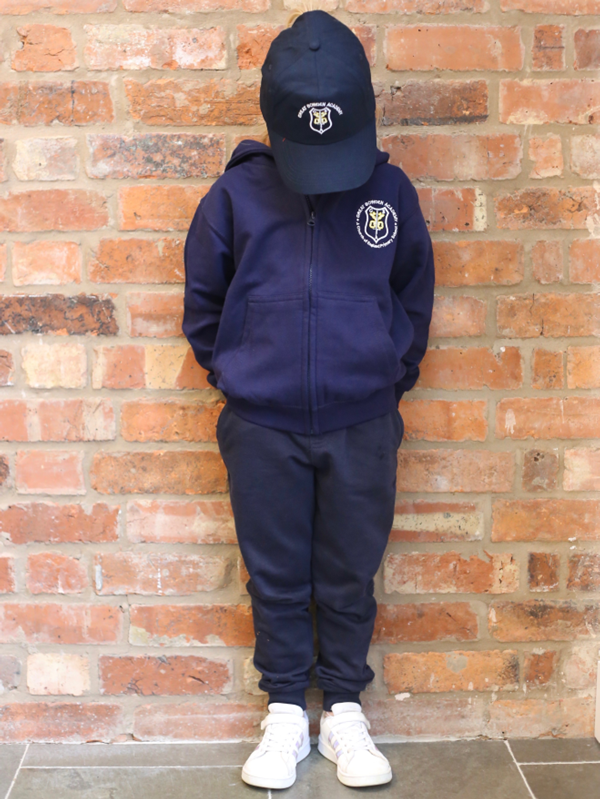 P.E. Kit
On your child's P.E. days, we ask they come to school in their P.E. kit. The kit you will need is as follows:
● Navy jogging bottoms or shorts (not leggings, cycling shorts or football shorts)
● Navy sports t-shirt with school crest on (no football tops or branded tops)
● Navy school sweater/ hooded/zipped hooded top with school crest on
● White socks
● Trainers (for use indoors and outdoors)
● No branded sports items
● Navy fleece, available with school crest on (optional for an extra layer)
● Swimming (from Year 3 onwards): A one piece swimming costume or swimming trunks/shorts, swimming hat.
Accessories and hair
No jewellery is to be worn in school. If ears are pierced and earrings worn, these should be small, plain studs only.

Long hair (shoulder-length and longer) should be tied back.

No brightly coloured hair accessories. Headbands and clips should be plain, flat and in the colours of the uniform. No oversized or novelty headbands etc.

No make-up or nail polish.

It is recommended that 'ballet' or 'slipper' style shoes are not worm for school – there should be a fastening to keep shoes on feet when playing/ running around etc.
Other Items
Your child will need a named reusable water bottle to keep in the classroom and a waterproof outdoor coat for playtimes and lunchtimes. Sun hats are advised in the summer months, and hats, gloves and warmer layers for the winter months.
We recommend children have a book-bag so that books, letters and artwork can be brought home and kept safe. These can also be purchase from our school uniform supplier 'Your School Uniform'.