PTA
At Great Bowden Academy we have a wonderful Parent Teacher Association (PTA) which is incredibly active in organising community events, activities and raising money for our school. They run fun events throughout the year for the children to enjoy such as discos, 'movie nights', Santa's grottos, Easter bonnet parades and much more. These activities are not only fun, but they also raise additional funds for our school, that allow for the 'extras' which enhance and contribute to the learning experiences of our pupils. These include funding new play equipment, additional books for reading corners, contributing to the experiences our children have, as well as many other items for use by the children.
Year-round events include raffles, quizzes, planting days, fun runs and much more. Everyone is welcome to join. Any help, no matter how big or small, is really appreciated. We have a calendar of coming events (see below) which you can help in many ways.
If you would like to help volunteer your time, skill, trade or donate, please contact the Chair of the PTA, Emily Beach, via the Office or gba.pta@gmail.com
GBA PTA is a registered charity.
PTA Chair End of Year Message
I can't quite believe how quickly this year has gone, but here we are at the end of the summer term! It's been a great year for the PTA and the school community, and it feels like we are fully firing on all cylinders again after a few strange years of smaller / at a distance events thanks to Covid.
Much of what we do in the PTA is centred around raising much-needed funds for the school but along with the fundraising, the events we organise are so important for contributing to the community of the school and enriching the school lives of the children. This year we have had the magical Christmas grotto - complete with special guest Santa, two discos, one quiz (one for the parents!), two cake sales, the easter bonnets and easter garden, the fun run, the preloved sale at the carnival, two uniform sales and support selling refreshments at GB Stars and the Year 6 Show Prexit. Phew!
We have raised over £5,500 through fundraising events and grants and have approved spend of over £12,000 (releasing ring-fenced money from previous years), spent on everything from the sensory garden to the renovation of the library, ice creams for the children to celebrate the King's coronation, much-needed maths resources, additional swimming support, resources for Forest School and much more.
I want to say a massive thank you to everyone who has contributed in some way to the PTA this year, whether by helping at an event, attending an event or buying a cake / raffle ticket. We are a really small school so every contribution really makes a big difference and is so appreciated.
I especially want to thank the incredible and supportive PTA class reps and the PTA committee, Rosie, Sarah, Cathy and
Caroline. Cathy has done an excellent and dedicated job of being our treasurer for the past 7 years but will be leaving us next year as her daughter leaves the school. Caroline McCartney has bravely raised her hand to step into Cathy's shoes, a move that we will formally approve at the AGM next academic year.
I will also be moving on from my role as Chair. It has been a hugely fulfilling year and I have enjoyed it immensely. It has been wonderful getting to know so many of the super- dedicated teaching staff and school community better and I will definitely be staying involved. If you are interested in taking the role on, please get in touch - I am happy to have a chat. You will have an incredible team around you.
All that remains to say is thanks again and have a great summer! If you're interested in getting involved in the PTA in any way next year, it would be hugely appreciated. Please email pta.gba@gmail.com
Emily, PTA Chair
Want to be part of the team?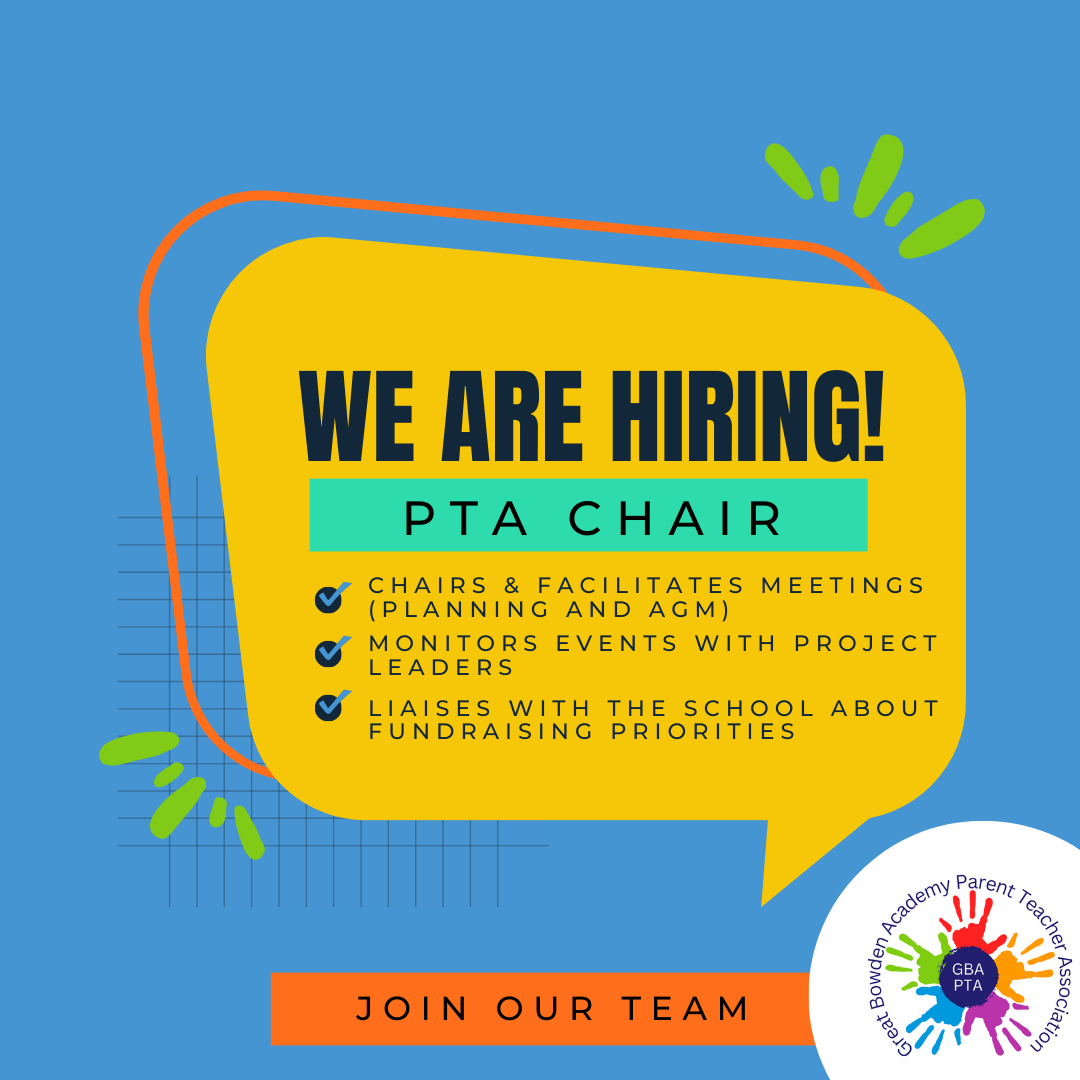 We are currently looking for a Chair Person and a Secretary. Are you keen to support the school and the PTA, but not available to attend or volunteer at events? Are you organised and motivated to help raise money for the school? If so, these could be the roles for you.
A full handover with the current incumbents to help with a smooth transition handover. Full job details below.
Upcoming events...
We are busy planning up events for next year. If you are interested in leading, or helping at any events, please email gba.pta@gmail.com or speak to your Class Rep. Or join us at our planning session at 4.30pm on Sunday 10th September location still tbc, but likely to be The Shoulder of Mutton, please look out on the school notice boards for more info.
Sunday 24th September: Raffle and cake stall at Great Bowden Events Fete. 12-6pm (on the village reck ground). If you are able to volunteer for half and hour to an hour on the stall, please get in touch. Or if you would like to bake a cake, please bring along on the day by 12pm.
Previous Fundraising Activity from this year....
PTA Fun Run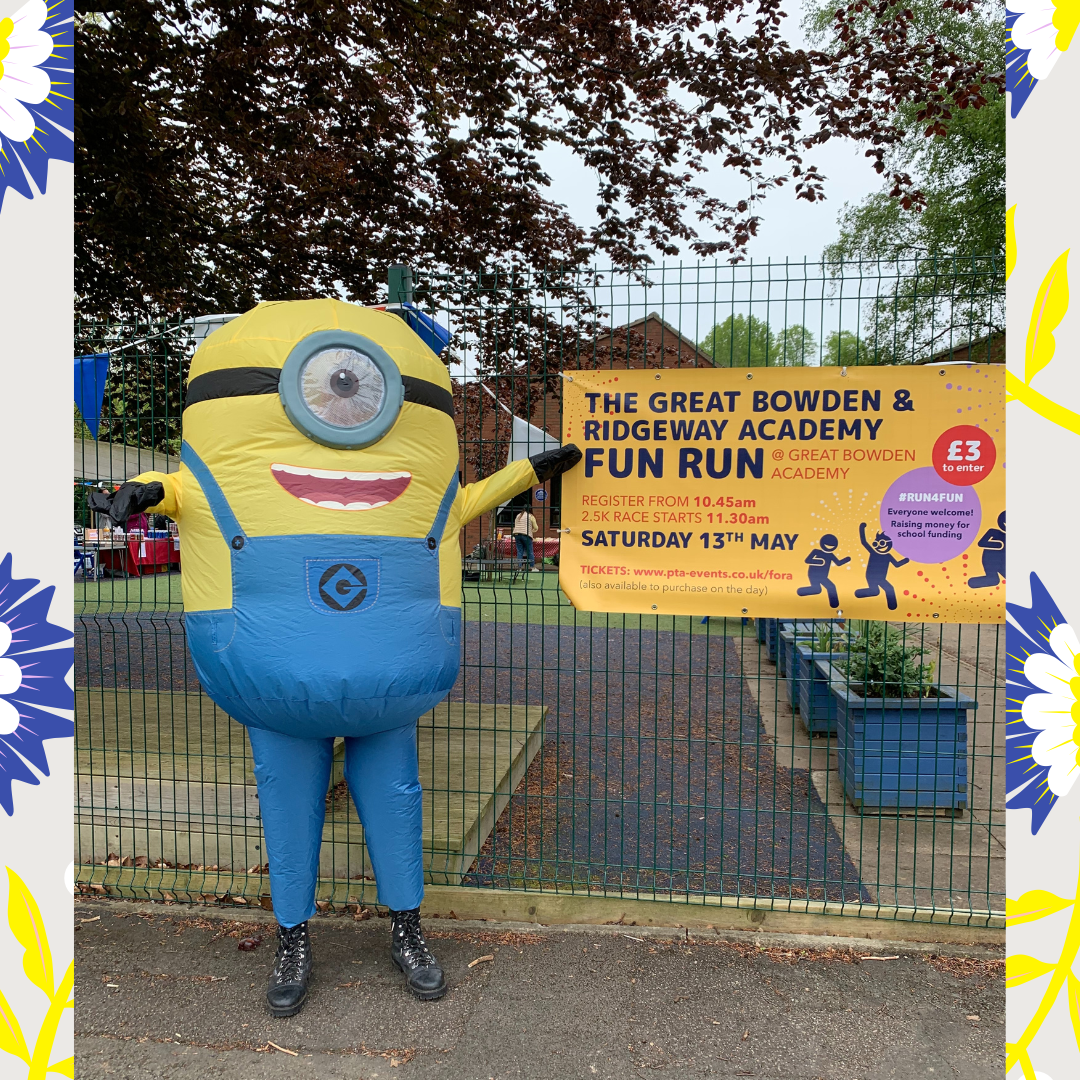 This year this joint 2k run with Ridgeway and Great Bowden Academy started and finished at Great Bowden Academy. The route took in both schools by heading round the fields and footpaths to round the village, up to Ridgeway school and back to GBA. We also ran the 'little legs race' on the field for those that couldn't make it round the 2k course. The day included a refreshment stall, the popular BBQ, a raffle and a visit from the icecream van. Thanks as always to those who helped make this event happen (the biggest event we hold) and to all those who entered.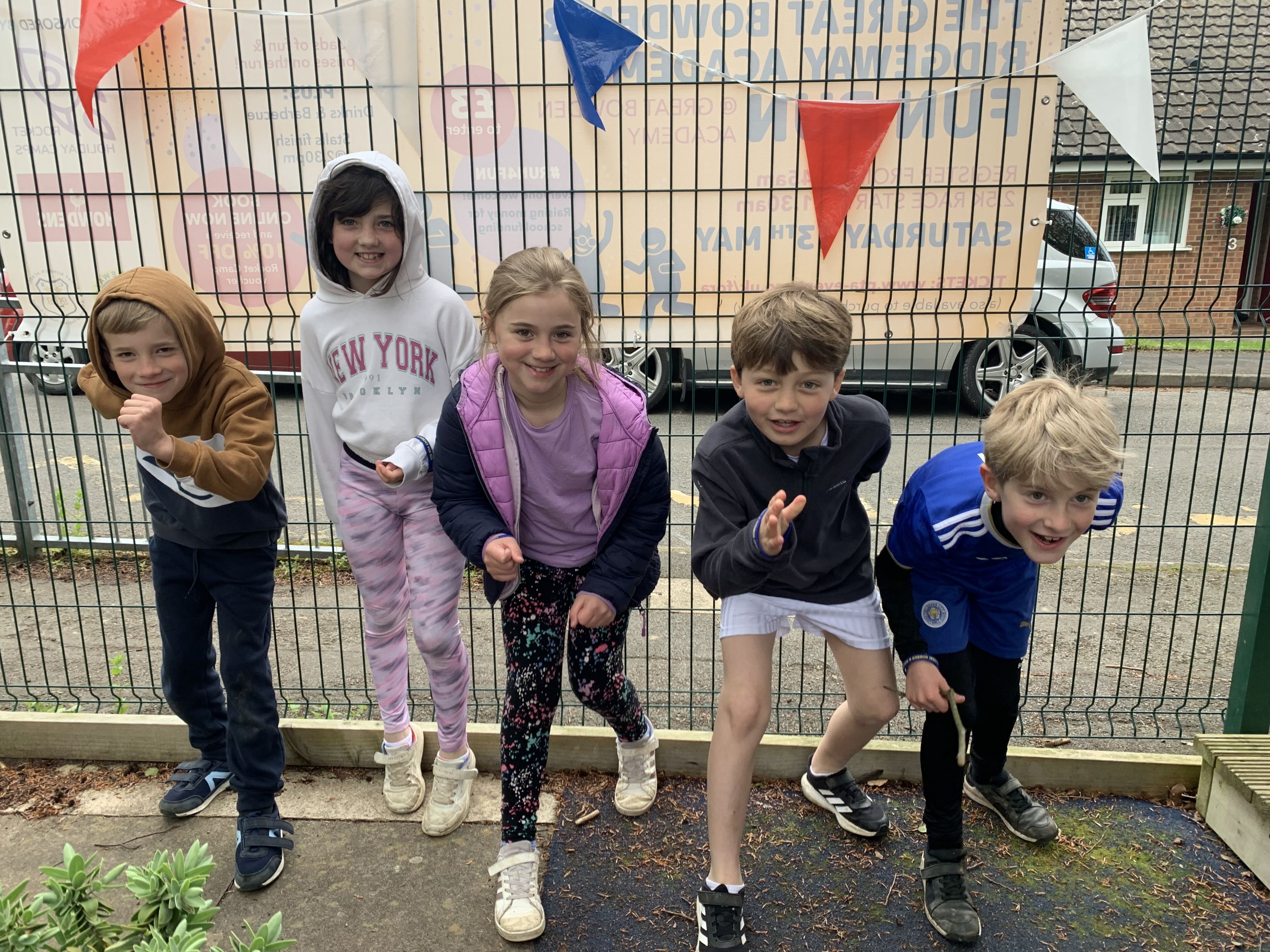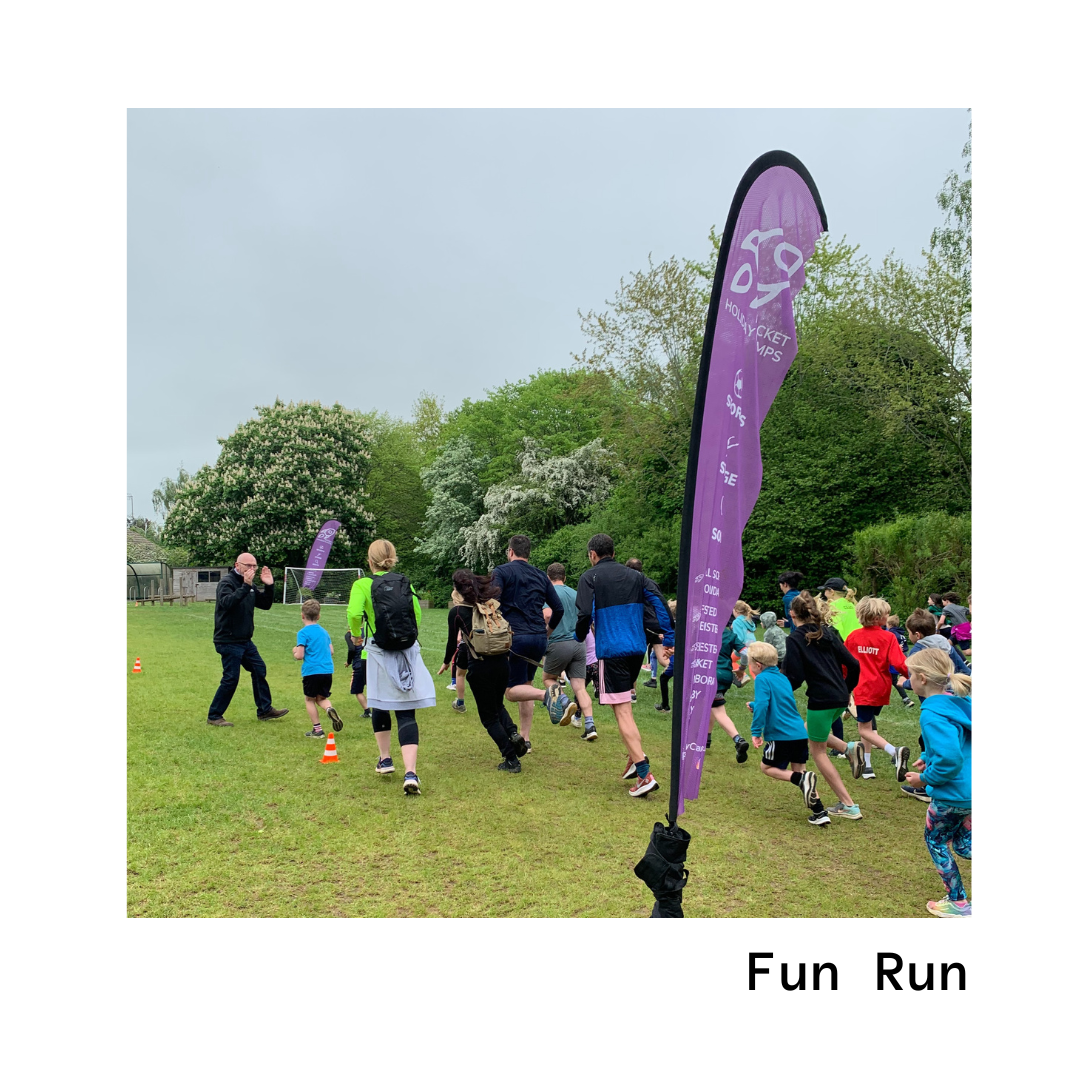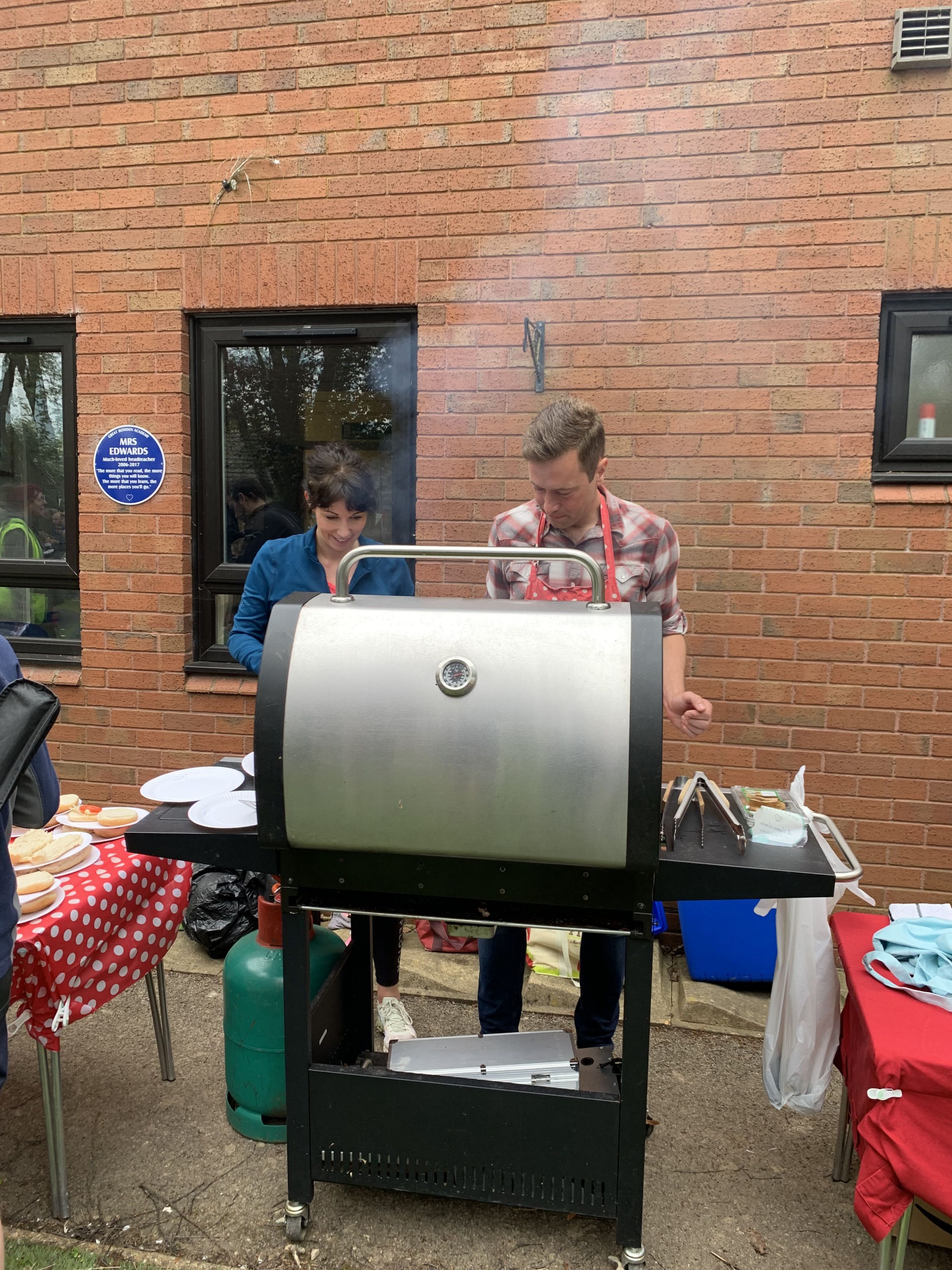 Easter Bonnet Parade with Cake Sale
The Easter Bonnet Parade is a new tradition here at GBA and it's already a winner. This year the children out did themselves in their creativity with their fabulous bonnets. Parents, family and carers came to watch the parade and got to meet our special guest - the Easter Bunny! A huge thank you to Suzi Simpkin for her generosity in providing the indregients and her time to bake the most stunning cakes. Funds raised from the sale of these cakes was a massive £343 - thank you.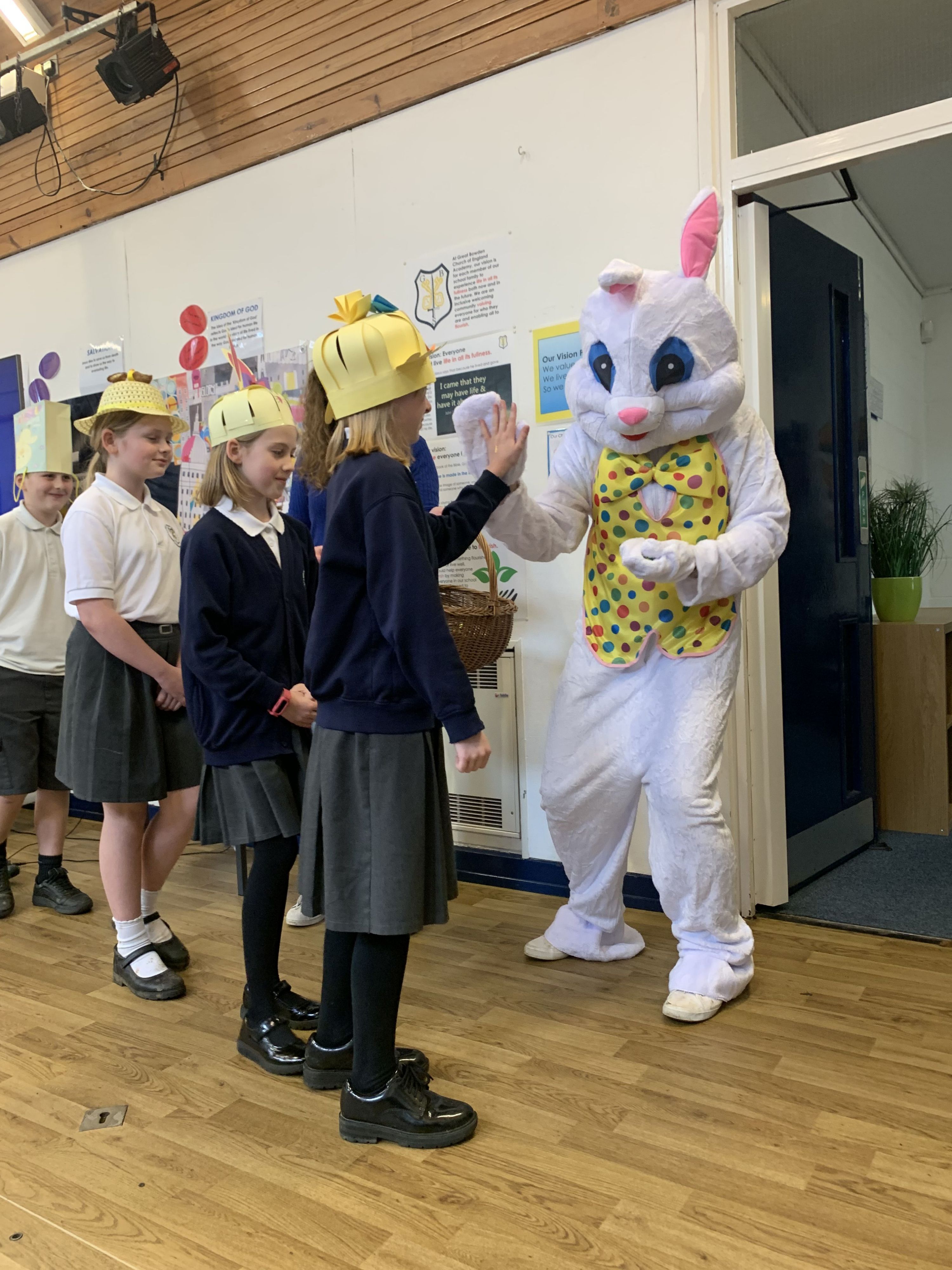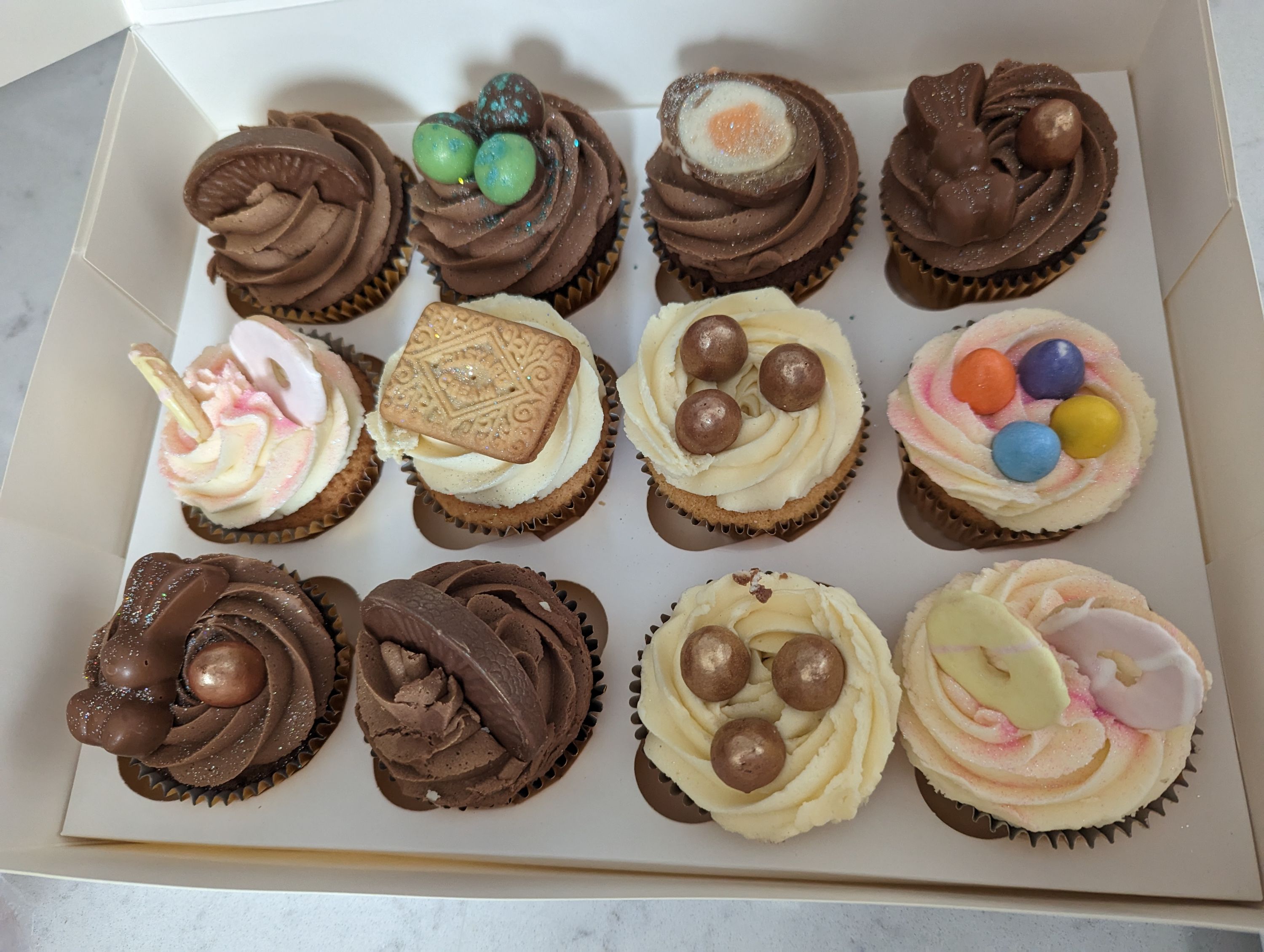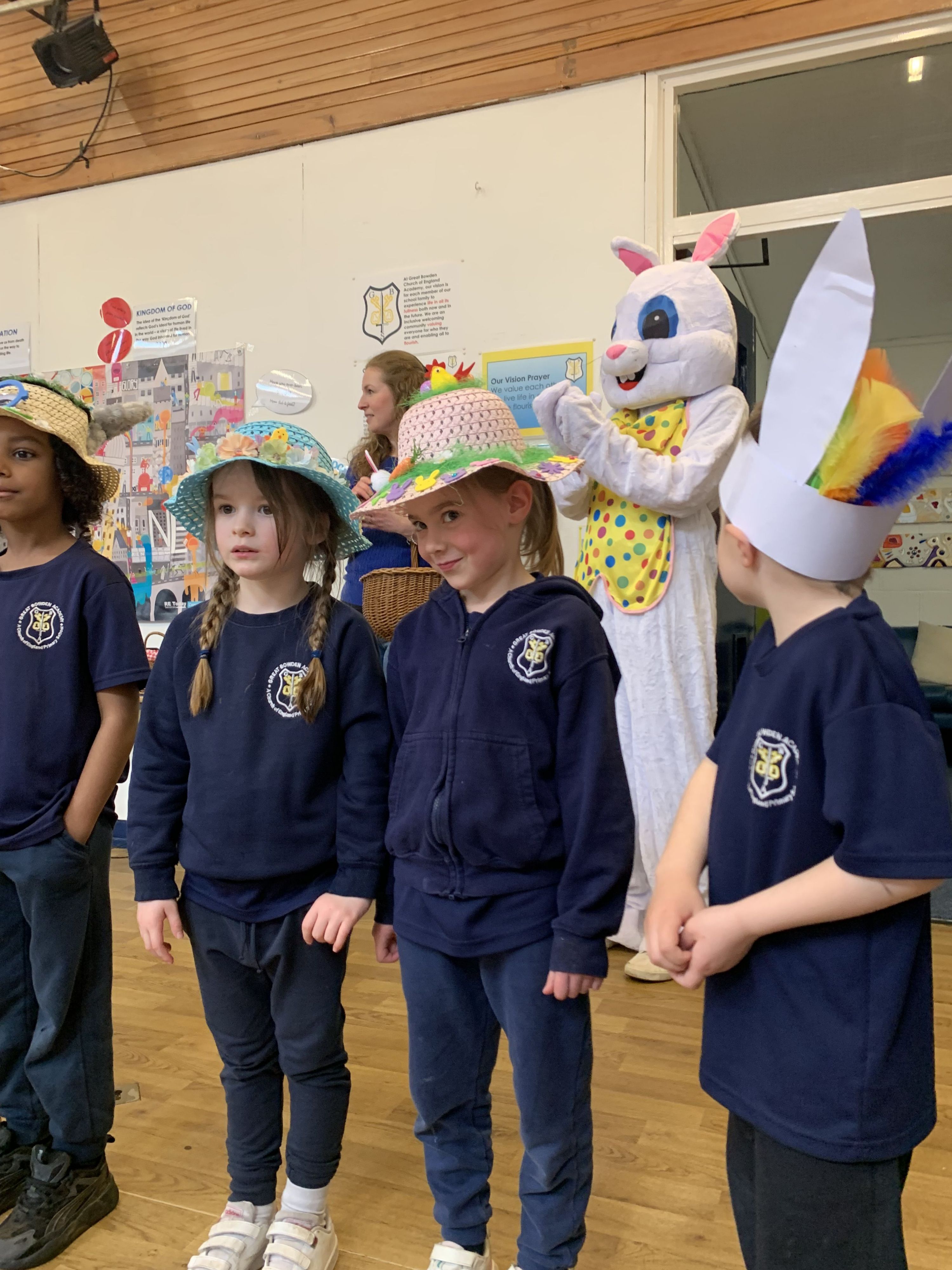 Spring Disco
The PTA discos are always a sure fire hit! The children love them and they are supported so well. Thanks to everyone who came along, and all the volunteers. We raised a fantastic £250.
Quiz Night
A fabulous night. Thanks to all who could attend. It was loads of fun, plus we raised over £1,000 - a huge thank you as always for your support.


Santa's Grotto, 8th December 2022 (pm in school).
The library was transformed into a Winter Wonderland grotto where pupils met with Father Christmas and his Elf Helper 'Fiver'. Father Christmas read each class the story 'The Night Before Christmas' before meeting each child and giving them each a small gift. A magical experience for all.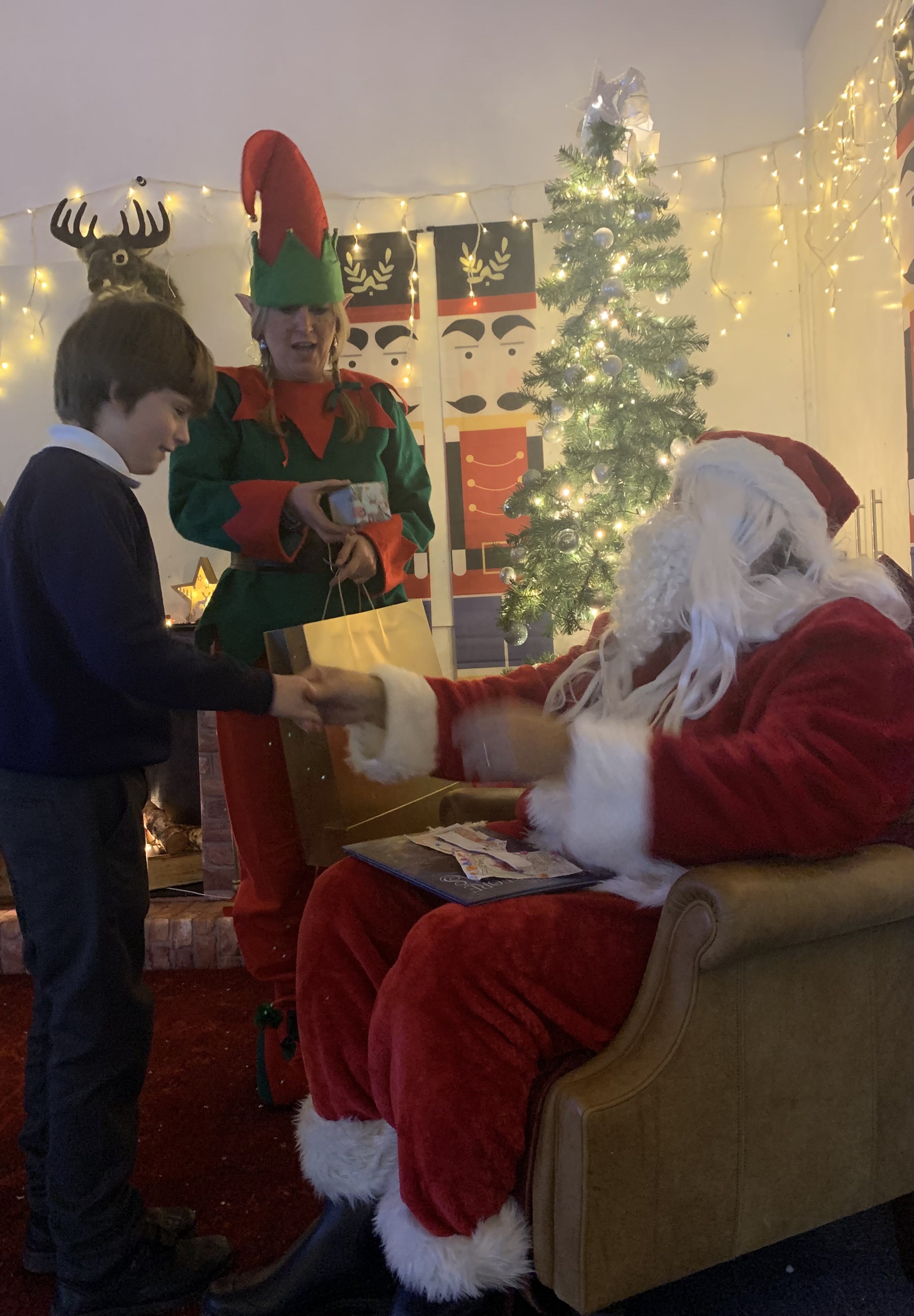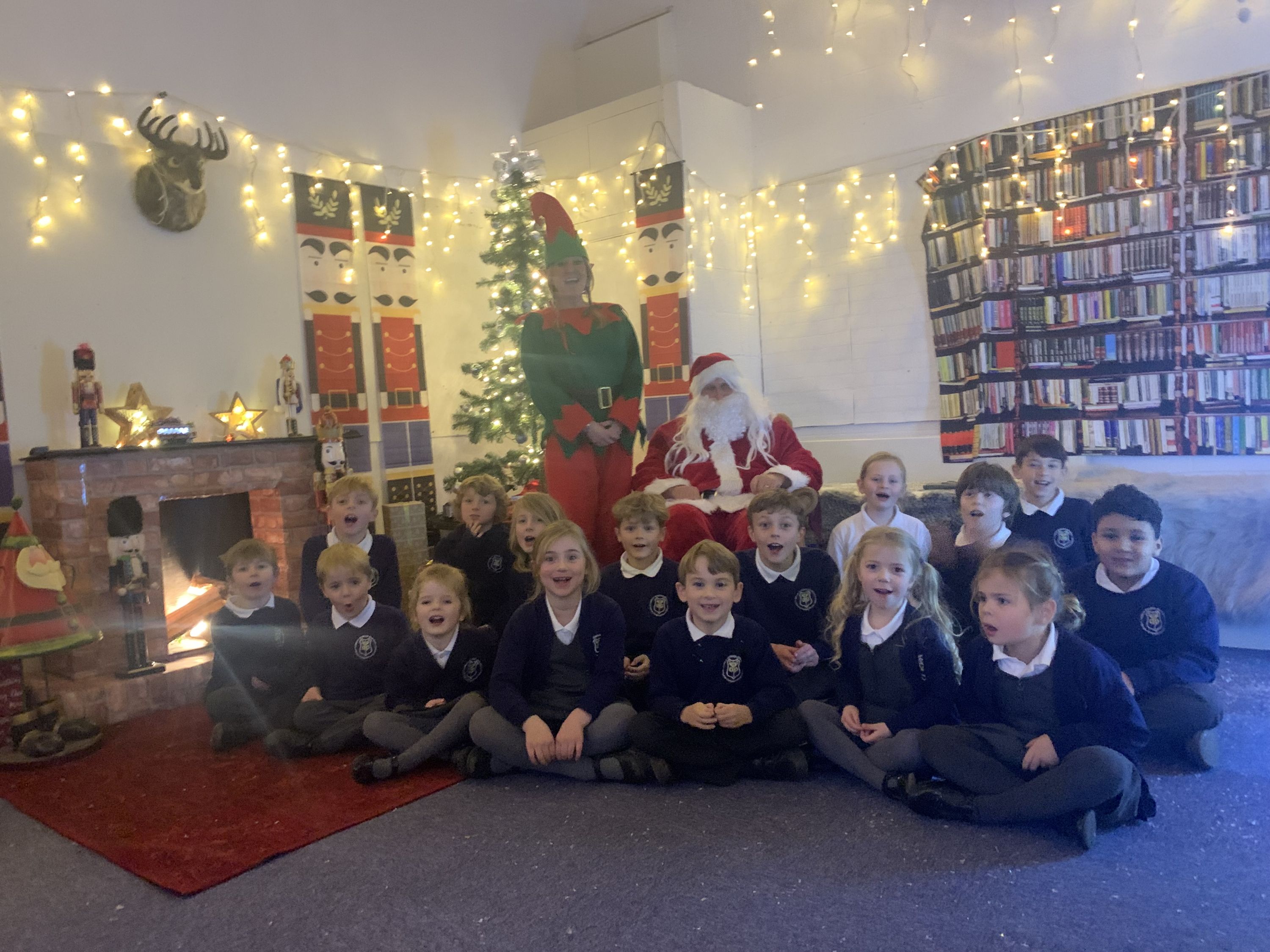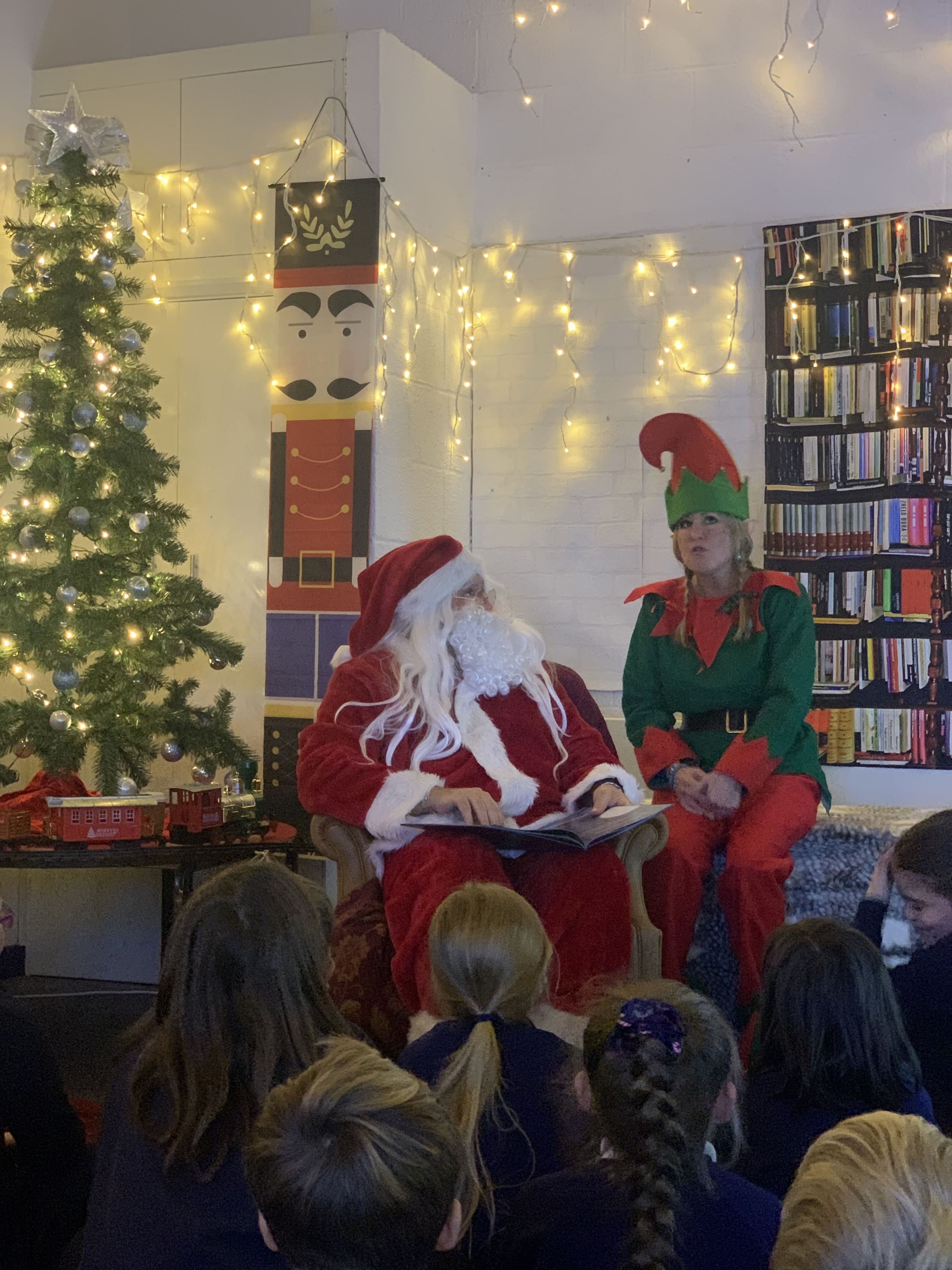 Christmas Advent Window 8th December 2022 in the 'Reading Garden'.
Reveal of our Christmas window created by the pupils of GBA plus hot chocolate, Christmas carols and Father Christmas.