News & Events
We aim to keep you abreast of all the latest news and information here in our 'News and Events' section, as well as on our social pages on Instagram and Facebook
For our weekly updates, please see our Newsletters.
Or for the latest news, please see our Latest News articles
Special Educational Needs and Disabilities (SEND) Coffee Mornings
Parents and carers are invited to attend a coffee morning with our Special Needs Co-ordinator (SENDCo) Libby Harris and others to a termly coffee morning. These will be held jointly with Ridgeway and Great Bowden academies so will alternate venue between these 2 schools. Each coffee morning with have a focus as well as an opportunity for general discussion. The dates for this year's coffee mornings are:
Wednesday 24th May at 9:30-10:30
Focus tbc (possibly support services for parents with Mrs Hammond)
Venue – Great Bowden Academy
For more details on our Special Educational Needs and Disabilities offering, please see our SEND page here
PTA Events
We have some wonderful events coming up in our social calendar organised by our PTA team. These include the Spring Disco for both the Key Stage 1 plus Early Years, and Key Stage 2, the Easter Bonnet Parade and the Fun Run. See more on the PTA information page here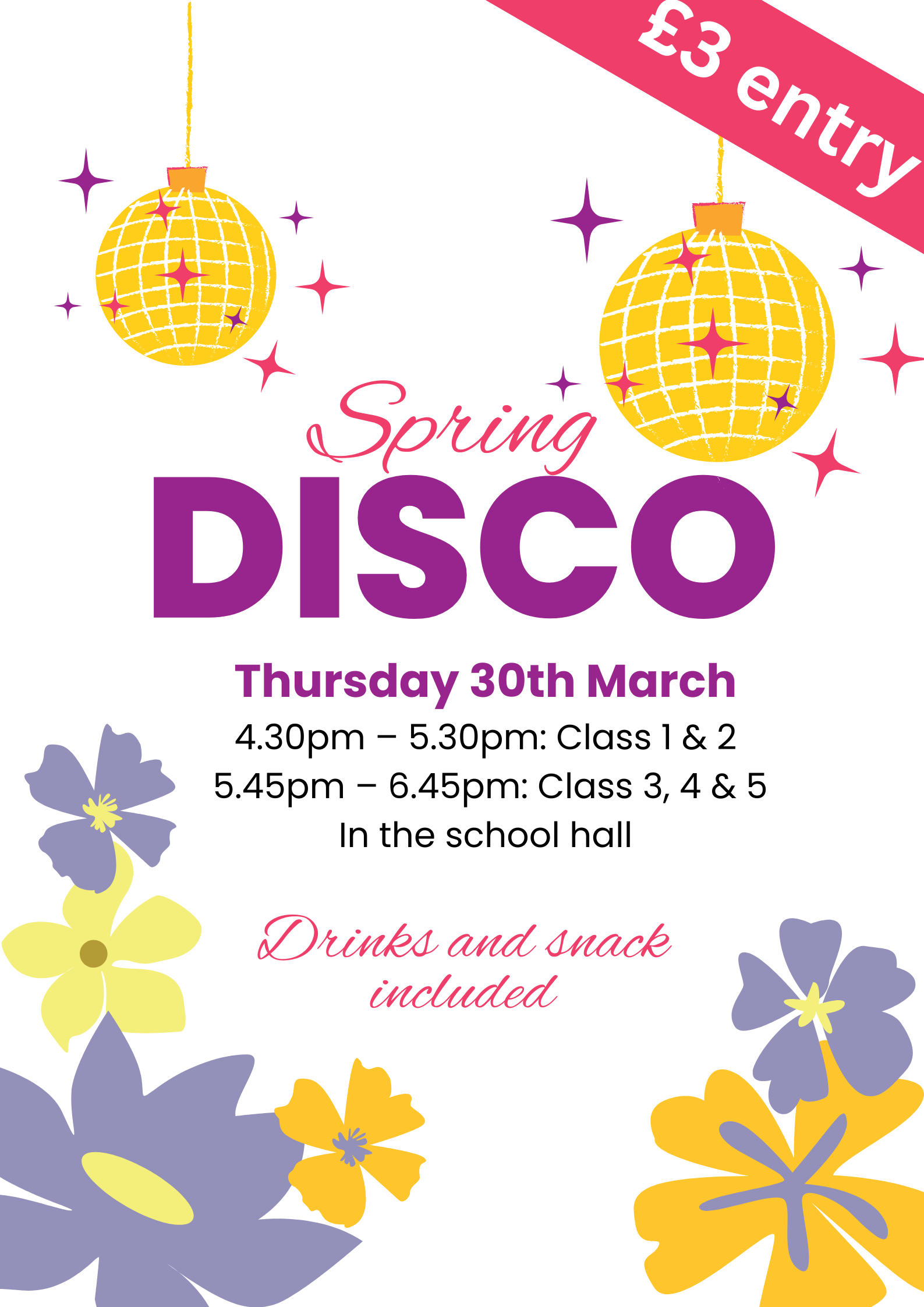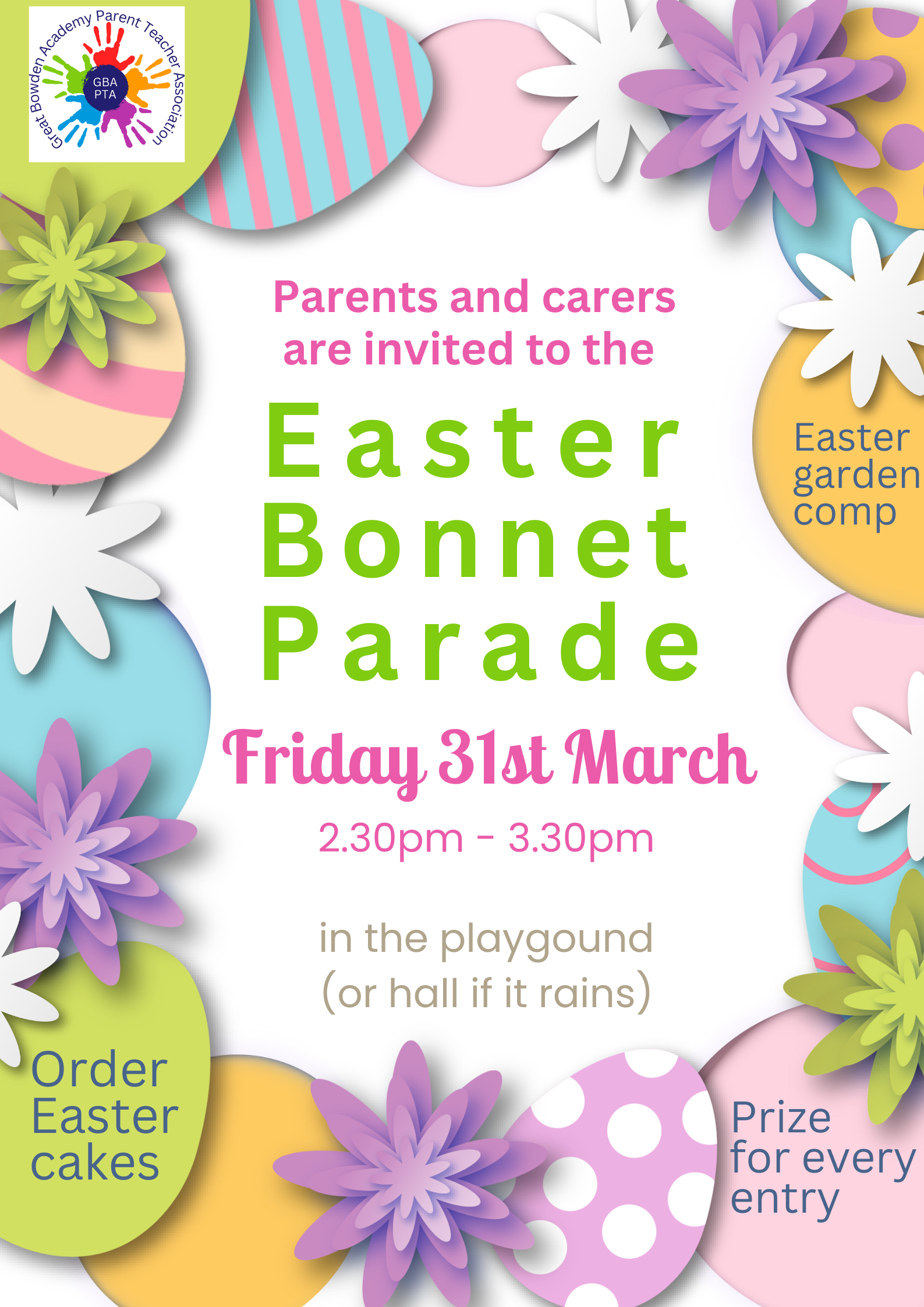 Easter holidays
The school will be closed for the Easter break between Monday 3rd until Friday 14th April. We hope you have a fabulous time spent together as a family. We look forward to welcoming you back on Monday 17th April.