Great Bowden Pre-school visit to our forest school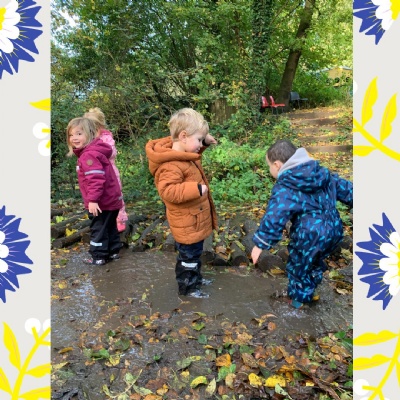 Thank you to all the pre-schoolers from Great Bowden Pre-school who came to visit us today for a forest school session. We had the most wonderful, and muddy, morning.
Whilst the sun was shining for us today, the last few days had provided us with extra special muddy puddles, all ready for splashing in. We couldn't decide which was bigger – the smiles or the puddles!
We had a blast, thanks for coming and hope to see you all again very soon.