Coronation 'Street Party'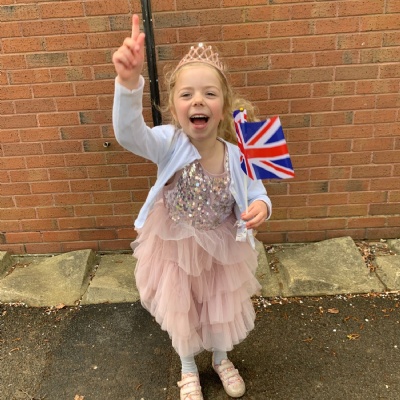 What a fantastic Coronation celebration we had today. The children looked fantastic in their party clothes and many made crowns in class. We started the day with a Coronation special collective worship where the children sand their Coronation song.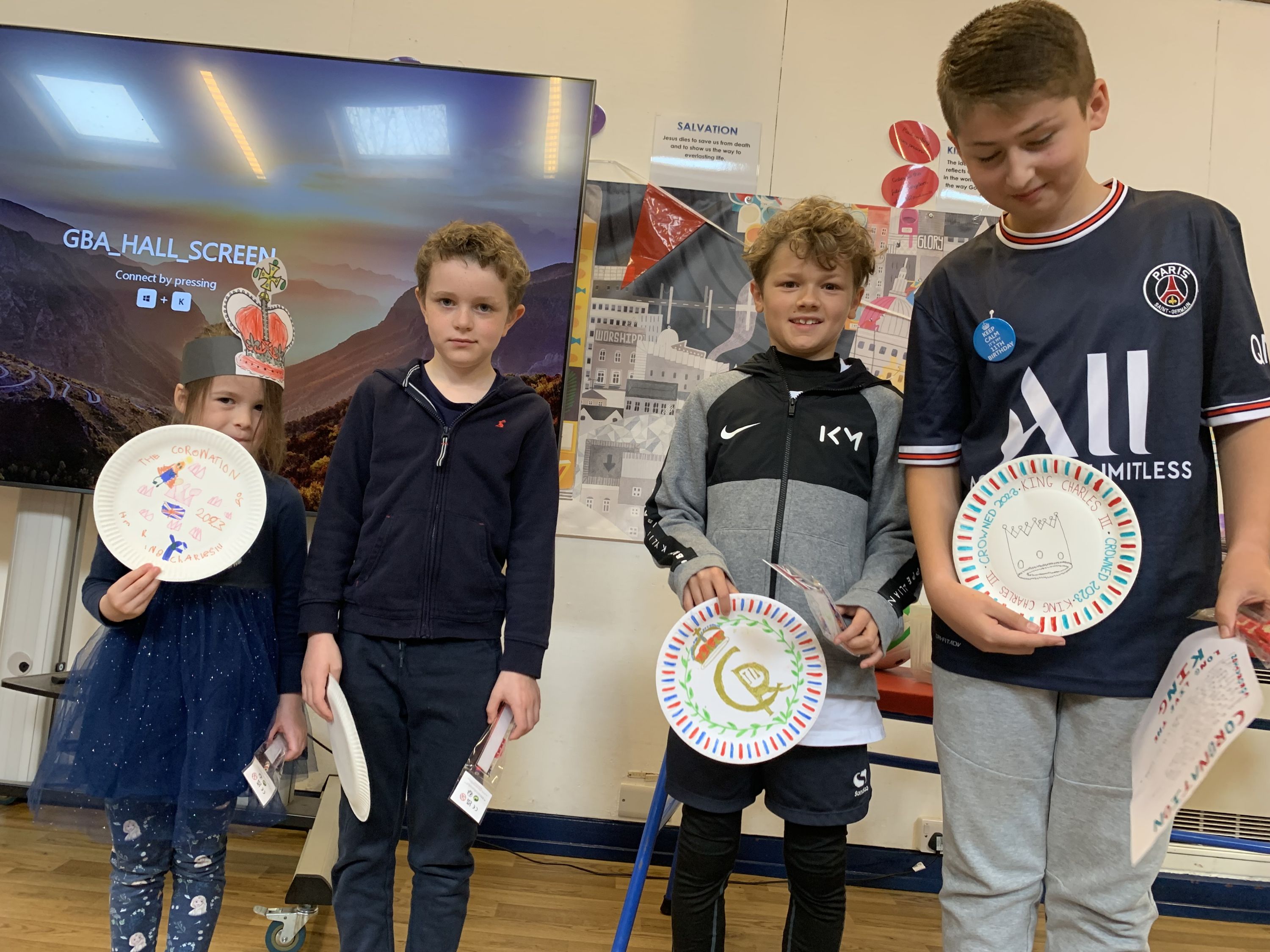 We also announced the winner of the Coronation plates and poems. A huge well done to everyone who entered, we had some wonderful creations and made choosing winners almost impossible. Congratulations to Lyra (Class 1), Albert (Class 2), Feliciano (Class 3), Eben (Class 4) and Leo (Class 5) for their winning entries.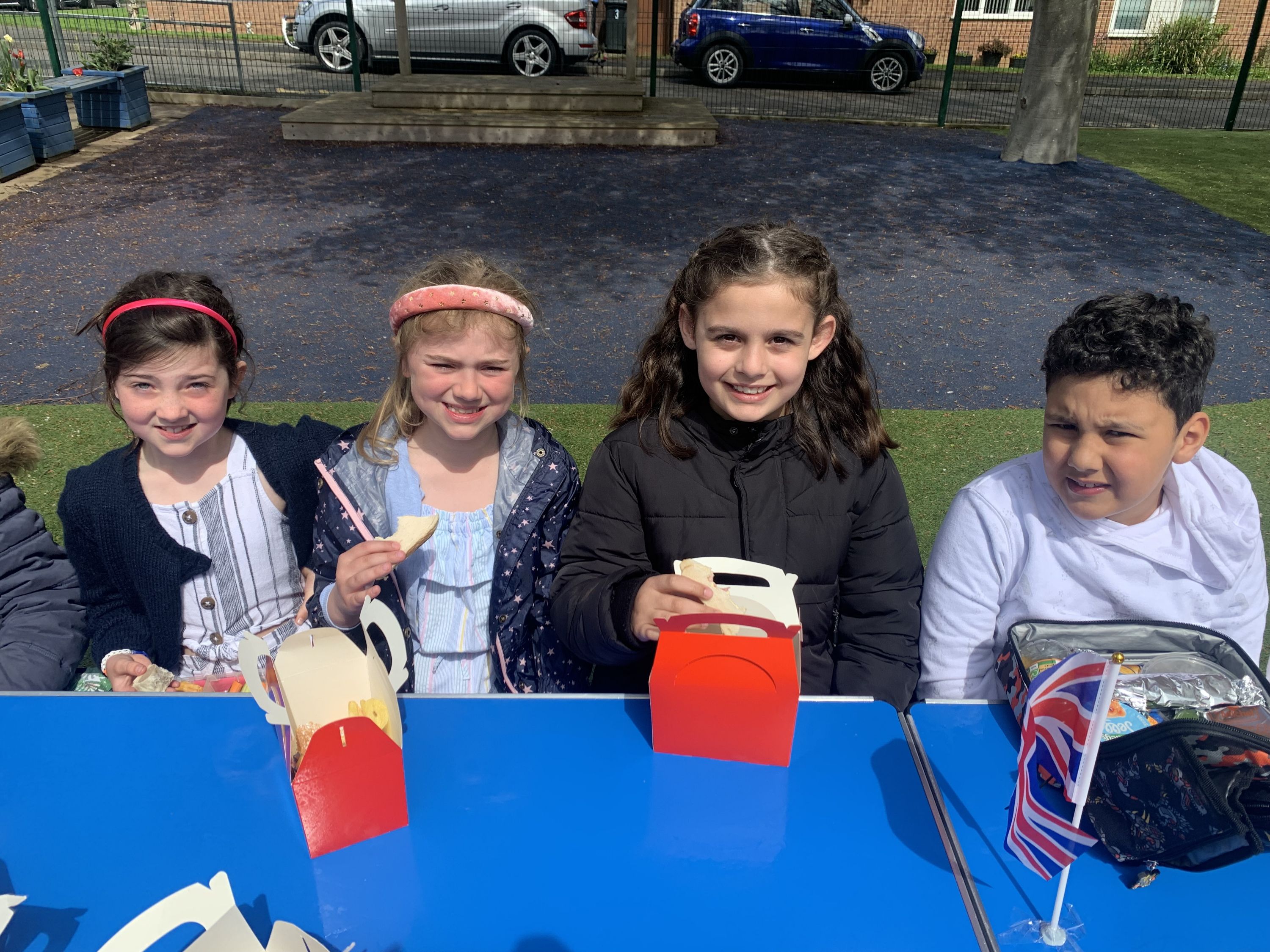 Despite the threatening weather we also managed to have our picnic outside and enjoyed a party atmosphere with music and dancing. With flags waving and a splash of British weather, everyone enjoyed this extra fun lunchtime.
More fun was had throughout the day with Coronation themed games and activities. And the secret surprise this afternoon… the ice-cream van paid us a visit to give each child an ice-cream fit for a king. A huge thank you to our fabulous PTA for generously funding this icy treat.
We had so much fun and kicked off the weekend of celebrations in style.