STEM Quiz Winners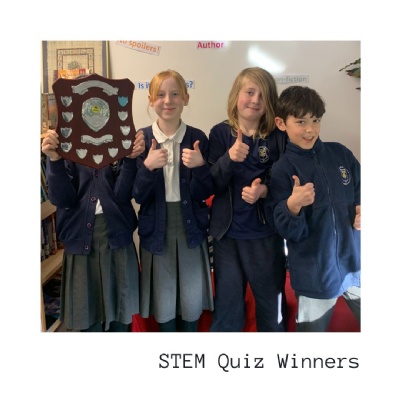 A huge well done to our quiz team who entered the annual STEM Quiz this week, organised by the Rotary club. Bringing together 6 other primary schools in the area, teams were quizzed on all things Science, Technology, Engineering and Maths.
The quiz was a fantastic event and so much fun. The team took part in a carousel of activities which included building molecules, testing liquids for their pH value, classifying Liquorice Allsorts and building a vehicle to transport tomatoes down the side of a mountain.
Our GBA team worked really well together during the activities and put their heads together for the quiz – and the hard work paid off with a win! Well done to our winning teammates from Class 4.