Great Bowden Academy Adopt Trees in Hursley Park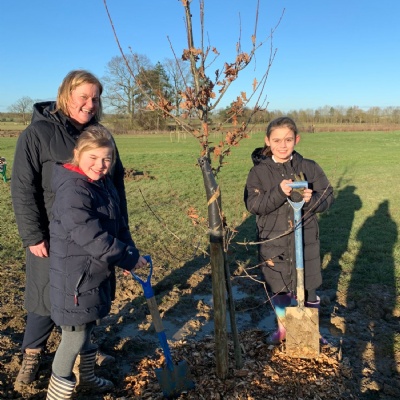 On Friday, Mrs Bishop and six pupils planted two Oak trees in the village park. And what muddy fun was had!
As part of Great Bowden's Hursley Park 'Adopt a Tree' scheme, Great Bowden Academy has committed to adopt two trees in the park. The Hursley Park RMC reached out to the village community, particularly the children, asking for people to plant and take care of a tree in order to help it successfully grow and flourish.
The scheme, in conjunction with the Woodland Trust and The Tree Council, is part of a nationwide initiative, the creation of a 'Queen's Green Canopy', planting approximately 40 young, native trees, including oak, birch and rowan in the park land.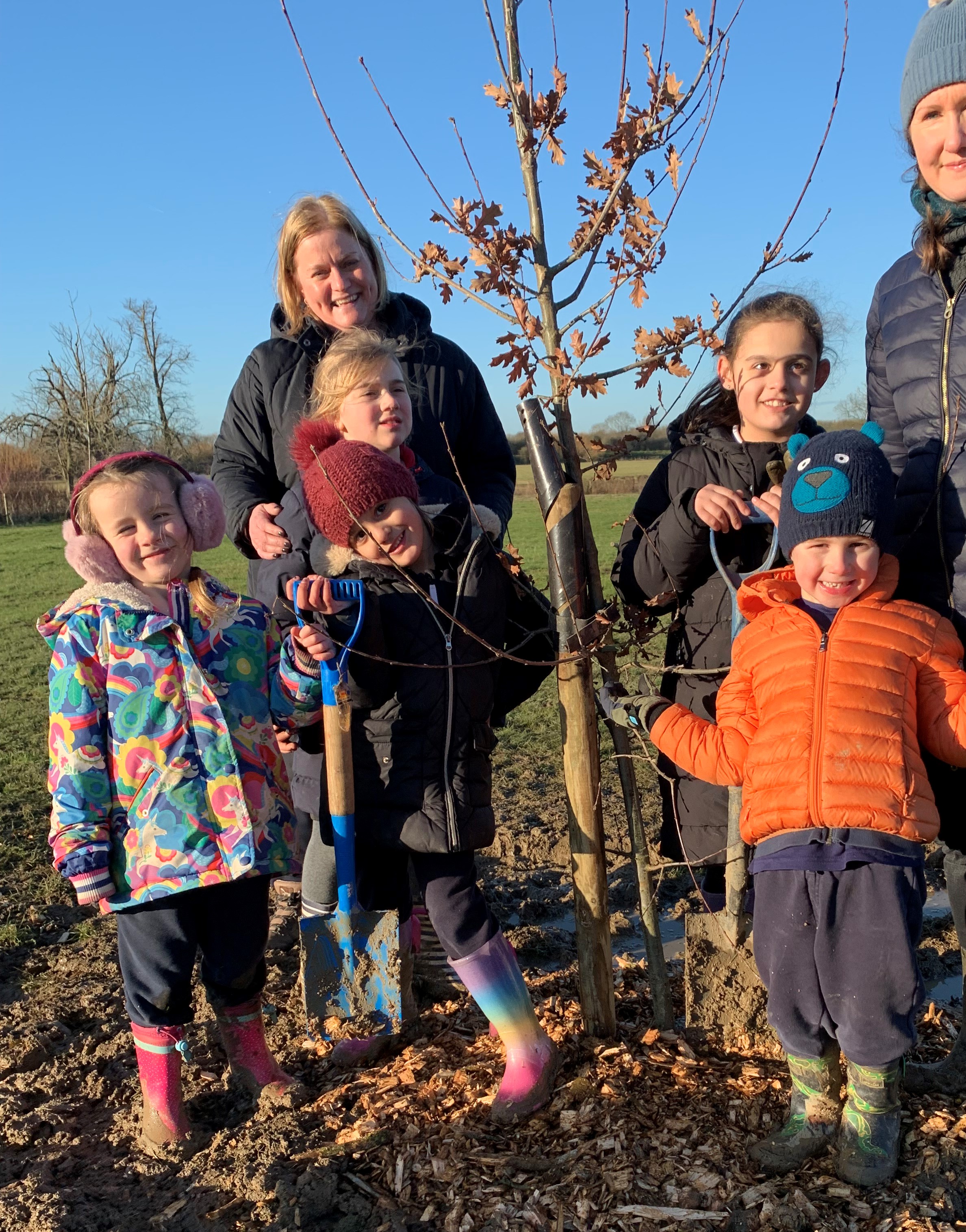 Great Bowden Academy's two Oak trees form the start of the 'Oak Avenue', which aims to provide a lasting tribute to Her Majesty Queen Elizabeth and her extraordinary service to her country and her people.
Mrs Sarah Bishop, said, "We are delighted to be part of Great Bowden's Hursley Park 'Adopt a Tree' scheme. The benefits of trees and woods on our environment are huge. It's wonderful that we can play our part in helping our eco system as well as our local community. Despite the very cold and muddy conditions, the planting went really well. We look forward to caring for our trees and watching them flourish and prosper over the many years to come."
The six pupils selected to help plant the trees were all competition winners, in which they entered the school run competition to tell us 'Why trees are important to me and my environment'. The six competition winners' entries were fantastic, stating the beauty and importance of trees.
The school community will help care for the trees in its early life, making sure they grow well. This will be championed by the school's 'Eco Team' to highlight the importance of caring for our environment.
Trees provide a multitude of benefits, both long and short term. As well as being attractive aesthetically, they remove and store carbon from the atmosphere, reduce the risk of flooding and enhance air quality. Trees also greatly benefit the people living around them by having a positive impact on mental health and wellbeing, reducing stress and encouraging outdoor exercise.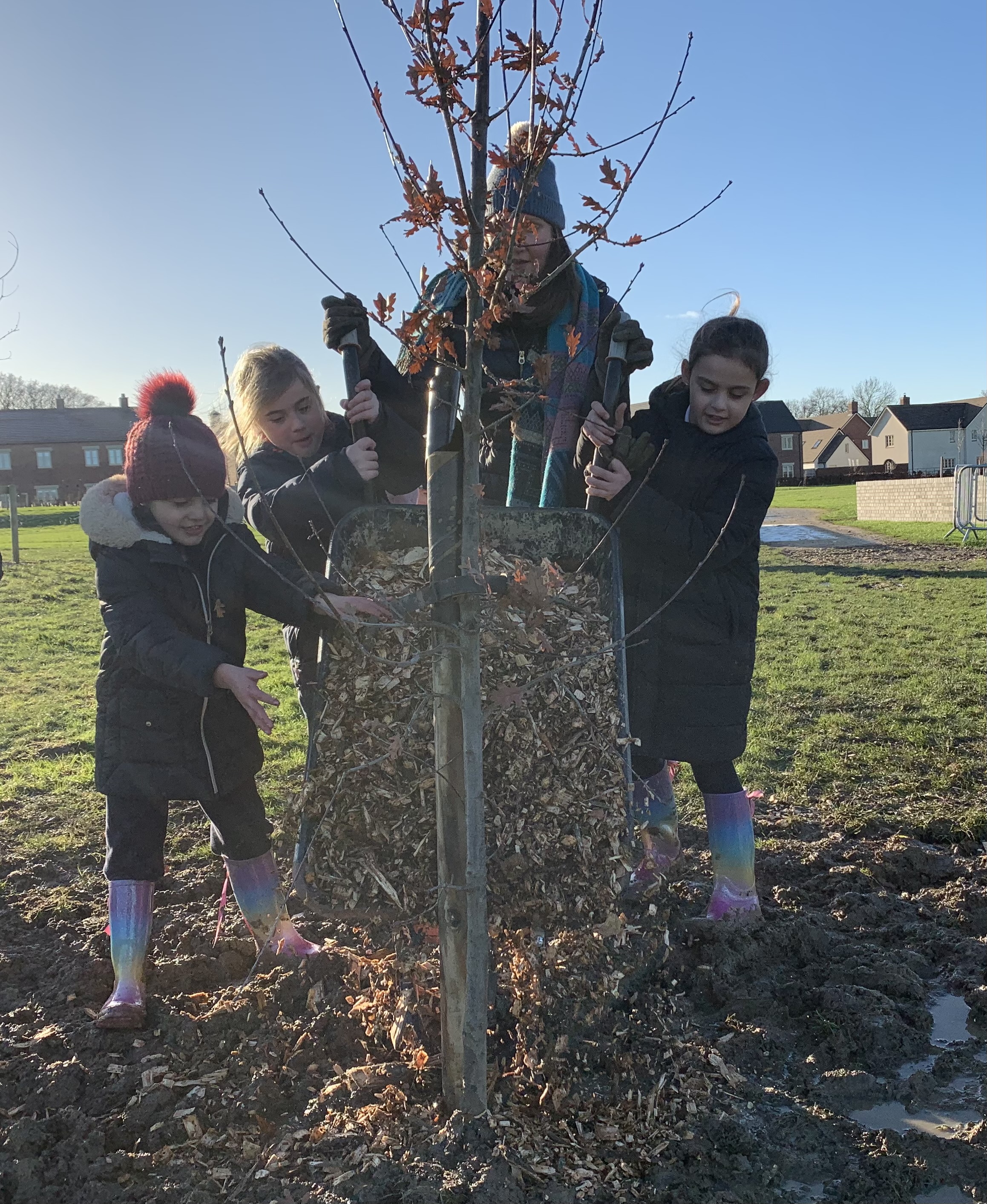 As the tree is just at the play park side of Hursley Park we are hoping you could help keep an eye on the trees and help to nurture them so it can prosper. We will also draw up a class rota each month to help make sure we have a volunteer to check on the tree regularly.
We look forward to seeing these Oaks flourish over the years. Watch this space for more info.
Read about it in the Harborough Mail here