Reading Nook and New Library Plans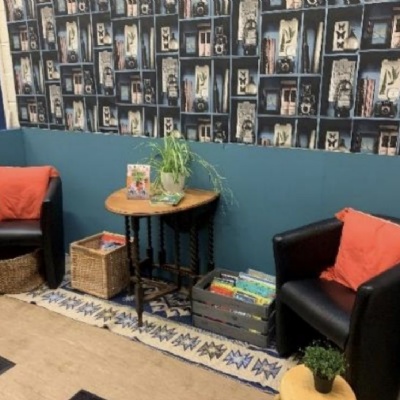 We are delighted with the new 'reading nook' we have created for additional breakout space. Thank you to those parents who donated items, we really appreciate your generosity. We think it looks cosy and inviting and is already getting lots of use.
We are also excited to have started planning our new library area (the old y6 classroom). The classroom has been measured and plans are being drawn up as to how the space might look. Thank you to Susie Faulkner, of Susie Faulkner Planning and Design, for her help and expertise with this. We are really looking forward to getting this space ready to inspire and enthuse children about books and reading. Watch this space!