Christingle Service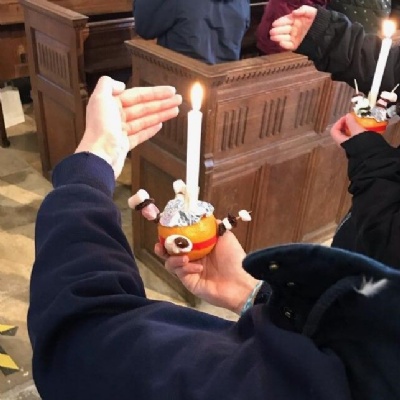 Key Stage 2 children enjoy a belated Christingle Service thanks to Revd Hils Corcoran
It may have been a month late due to covid, but the joy of attending a Christingle service was not lost on our Key Stage 2 children.
On Monday 31st January, the church in Great Bowden was filled with happy children all in anticipation as they were handed a bag containing an orange with a red ribbon, sultanas, sweets, cocktail sticks and a candle. While some looked on curiously, Revd Hils explained what a Christingle was and how to build one. Following her instructions, each child created their own, a representation of the world with the light of Jesus, ready to enjoy.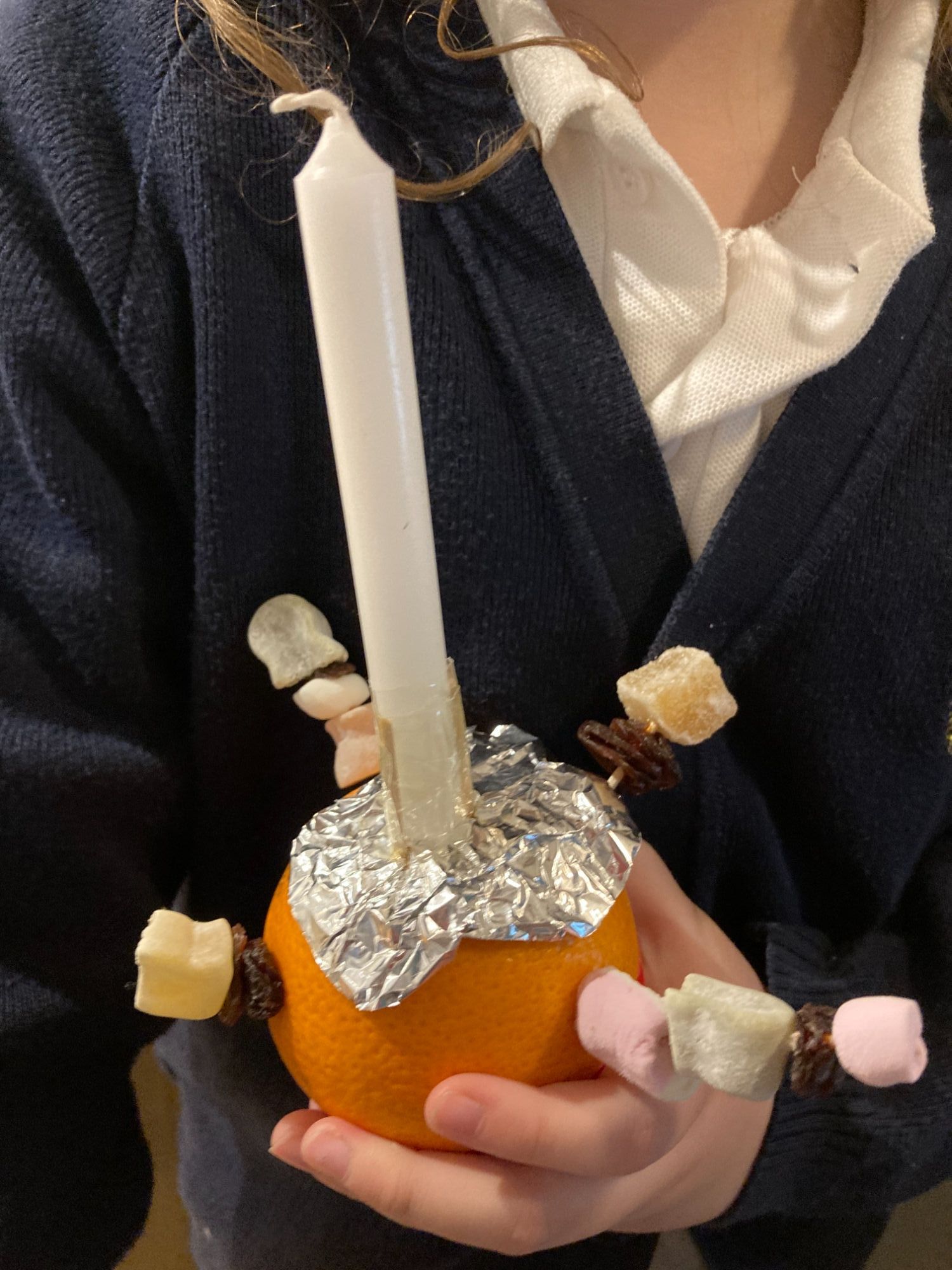 Thank you for a magical service, and we know the children loved their Christingle outing and the thought of making Christmas last just that bit longer!